Bihar: Minor girl allegedly raped, private parts mutilated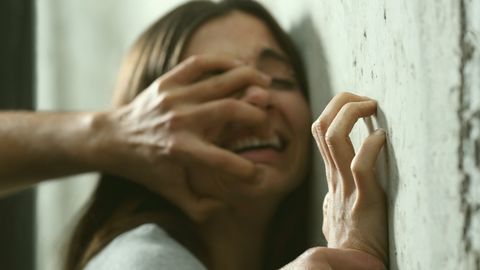 In a brutal crime, seven-eight men allegedly gang-raped and mutilated a young girl in Bihar before throwing her out of a train.
To add to her woes, she was then taken to the Patna Medical College and Hospital, but was refused a bed. She had to lie on the floor for hours.
Police, meanwhile, tried covering it up as "a fallout of love affairs".
In context
Bihar: Rape victim left unattended on hospital floor
Details
What happened?
The 14-year-old said she was abducted by two men when she had gone out to relive herself in the train's toilet, on June 16.
More men joined them later. She was raped on a train and her private parts mutilated.
Afterwards, they threw her out of the train. She was found unconscious near Kiul junction.
After public and media outrage, cops arrested one person.
Status
Girl was left unattended on hospital floor for 14 hours
The survivor was taken to a local hospital where she received 24 stitches on her private parts. She was then transferred to the PMCH, but the guard reportedly asked for money for a bed.
A PMCH doctor described her as critical: "both her feet are irrevocably damaged, her thigh bone is fractured and she has serious injuries on her waist."