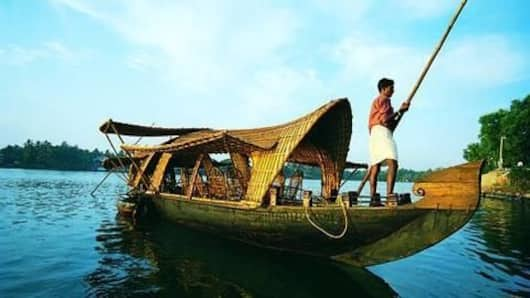 Kerala's 'Gaza Street' under intelligence agencies' radar
Kerala has a new street that is of much interest to intelligence agencies. Officials are intrigued about this road in Thuruthi ward of Kasaragod municipality, that has been named 'Gaza'.
The road adjacent to Thuruthi Juma Masjid was inaugurated last month. Notably, it is in close proximity to Padane, from where most of the 21 Kerala youths suspected to have joined Islamic State hailed.
Communal division has been deepening in Kasaragod, say cops
Credits:
The Gaza Strip, like Kashmir, is a disputed territory between Israel and Palestine. Intelligence agencies suspect radicalism behind the christening of the Kerala road.
Municipality funds were used for its construction, but apparently the authorities are clueless about its naming.
Kasaragod has been under the radar since the youths went missing. Police say communal divisions in the region are also deepening.
'Name will be rejected if public doesn't accept'
BJP leaders said there's a "deliberate attempt" to change names of places in Kasaragod. "When such matters come to the municipal council, there will be a debate. If the name is not of public acceptance, it will be rejected," said municipality opposition leader P Ramesh.