India
How GST will impact every household: Roti, Kapda aur Car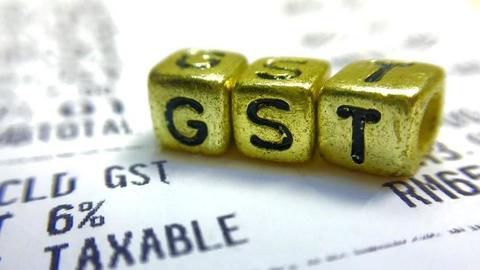 Under the new GST norms, coconut oil which is refined cooking oil, will be taxed at 5%.
In the readymade apparel segment, because of industry pressure, GST on garments under Rs. 1,000 has got down from 12% to 5%.
The automobiles industry experienced high GST tabs. For the SUVs it will be around 43-55% and 29-30% for small cars.
In context:
GST impact: Whom will it affect and how?
Announcement

Jaitley announces 30 June decide as the GST roll-out
According to the new GST norms hotel rooms that charge almost "Rs. 2500-7500 will be taxed at 18% while those above Rs. 7500 will attract levy of 28%".
30 June is when the countrywide roll-out of GST will take place.
Jaitley announced that companies will be permitted to file late returns for 2 months so that they can accommodate the new online filing system.
Exempted under GST

Amongst those items that are exempt from GST are unprocessed cereals like rice, wheat, milk, vegetables, meat, fish. Train

travel

by local and sleeper class,

education

,

healthcare

(not medicines), and hotels, lodges with room tariff less than Rs. 1,000.
Love India news?


Stay updated with the latest happenings.
19 Jun 2017

How GST will impact every household: Roti, Kapda aur Car
Farmers

Farmers get no respite under the GST
The farmers are dreading the implementation of 18% Goods and Services Tax (GST) on pesticides which they claim will pinch their pockets.
While most of the farming sector such as seeds will remain exempt from GST, things like "fertilisers (12%), tractors (12%), crop protection products remain taxable at 18%".
The difference in farm input and farm output will have to be borne by farmers.
19 Jun 2017

Temples come under the GST, Tirupati the worst hit
From July 1, the temples that have a revenue of Rs. 20 lakh annually will come under GST.
Most temples so far enjoyed exemption from VAT.
There has been a surge of objections and protests over this.
Having said that, Tirumala Tirupati Devasthanams (TTD) which runs the world's richest temple could end up paying a tax of Rs. 50-100 crore.