25% of 'ODF' villages don't even have 100% toilet coverage?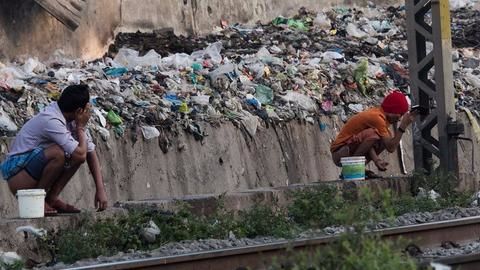 According to official records, about 200,000 villages have been declared open-defecation free. Surprisingly, not all houses in one-fourth of them (about 50,000 villages) have toilets, according to central government data.
This comes as a revelation, since ODF status is granted only when all households of a village have a latrine.
The Centre has asked all states to update data so there's no mismatch.
In context
'ODF' villages: How accurate are official records?
Stats
Officially, 41L households in 'ODF' villages don't have toilets
The Integrated Management Information System (IMIS) allows departments to maintain centralized data for efficient record-keeping.
However, according to latest statistics available on it, 52,593 of 2,00,959 ODF villages do not have 100% coverage with respect to toilets.
About 41 lakh households in these 52,593 villages don't have latrines; MP tops the list with 9.7 lakh such households.
Government asks states to update data by this month
In a recent communication, the sanitation ministry has asked states to "instruct district officials to ensure entries of 100% coverage in ODF villages in IMIS. The states need to update the data and detail. The government data must match with the ground reality," it added.
Love India news?
Stay updated with the latest happenings.
Notify Me
Anti-ODF mindset
A myriad of reasons for not using toilets
People in rural India are divided on different lines, especially caste. A Research Institute for Compassionate Economics study found they are opposed to sharing toilets, and open defecation is "pleasurable" or "convenient" for many.
Though behaviour change is key, less funds are now being spent on information, education and communication.
Inadequate government assistance means many toilets are lying dysfunctional due to lack of facilities.
Status
But are numbers reliable anyway?
Experts are doubtful whether records actually portray ground realities. Activist Deven Khanna said about 10 million toilets had been constructed during 2006-2011 across India under the Total Sanitation Campaign.
However, many of those "remain largely defunct and are being used as storerooms", he said.
Last month, a Chhattisgarh mother-daughter duo approached police to complain about their two "stolen" toilets, which existed only on paper.