Rajasthan: 2,000 Jats block traffic to press for OBC quota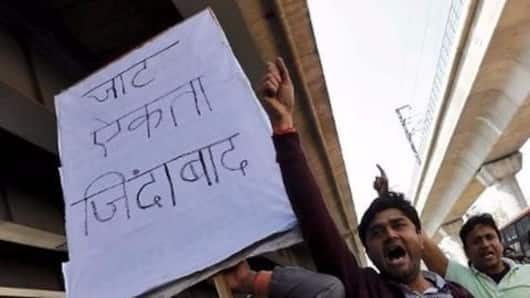 Around 2,000 Jats blocked the Alwar-Mathura highway late on June 22 to demand quota for community members from Bharatpur and Dholpur districts in Rajasthan.
Apart from blocking traffic at Bahaj village in Deeg area of Bharatpur, they also disrupted train and road movement at Kankoli and Bahaj.
Congress legislator Vishvendra Singh led the protests. He has called for a shutdown in Bharatpur today.
In context
Jats protest in Rajasthan for OBC quota
Agitation
Jats, except in Bharatpur and Dholpur, entitled to OBC reservation
Jats of Bharatpur and Dholpur have been demanding reservation under OBC category since some time.
Though Jats from other districts have quotas, these two districts have been exempted from reservation.
In 2015, the state HC ordered a survey to decide on the matter. The OBC Commission, formed in 2016, submitted its report yesterday.
According to sources, the report has agreed with the Jats' demands.
Demands
Submission of report not enough, need implementation too, say protesters
Angry Jats demanded an official confirmation of the report's apparently positive conclusion. "Already too much time has passed. We cannot let the state government sit over the report until the next elections," said Singh.
They also want a time frame of its implementation, he added.
Later, Social Justice and Empowerment Minister Arun Chaturvedi issued a statement that OBC status would be granted 'soon'.
Love India news?
Stay updated with the latest happenings.
Notify Me
Jats vow to continue protests till official assurance
However, protesters refused to end the agitation even after administration officials reached the site and persuaded them. A few trains had to be diverted. The call for shutdown is likely to affect traffic further.