Widow remarriage: Widows of Kedarnath priests shackled by 'traditions'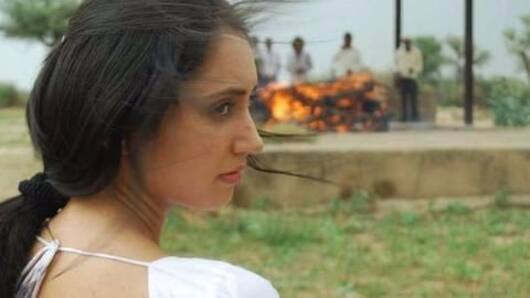 Four years ago, 54 men from Deoli-Bhangiram, a village in Uttarakhand's Rudraprayag district, died in the 2013 Kedarnath floods.
Most of them were priests at the Kedarnath shrine. Thirty-two were married.
That time, 32 women became widows. Most of them still live a colorless life in the village. Many want to remarry and start a new life, but societal "rules" have kept them chained.
In context
Young widows of Kedarnath priests seek new lives
Suffering
'Constantly given older women's examples and told to follow them'
One of them is 31-year-old Rajni Devi, mother of two. She says those who have kids don't prefer remarriage themselves, but "those who don't should be allowed to get married".
However, if women raised the subject, they would be accused of breaking centuries-old tradition.
"We are constantly given the example of older women and told to follow their lead," said one.
But why won't the village let them remarry?
Village Pradhan Ved Prakash says the main reason for widow remarriage being a taboo is the "high caste lineage". "Remarrying is not a part of our culture. The girl is either asked to stay in her maternal home or with in-laws, whatever she prefers."
Love India news?
Stay updated with the latest happenings.
Notify Me
Solution
'More than financial aid, we need intervention to change mindsets'
28-year-old Rachna Shukla is also suffering for the sake of 'traditions'. She was one of the few who managed to move out, and is now pursuing studies in Dehradun.
She says strict social norms don't even allow women to express their desire of remarrying.
Though social organizations helped financially, Shukla says what is more important is "urgent intervention to change the mindsets of villagers".
Who is responsible? Social organizations and govt, says this activist
Dehradun-based social activist Sushila Baluni puts the onus on the government: "It is the responsibility of social organizations and the state government to intervene in the matter and help them get rehabilitated, not just financially but in their personal lives too."