HC: No 'luxuries' for Uttarakhand officials till students get basics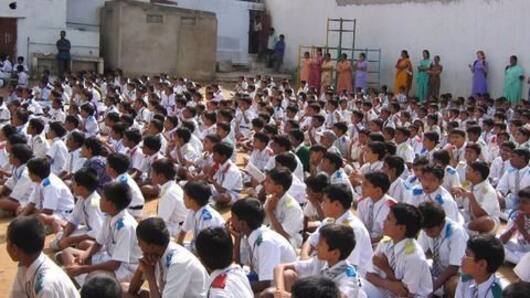 An irritated HC rapped the Uttarakhand government today over the "sorry state of affairs" in the state's schools, where basic facilities like benches, fans and toilets are missing.
It has now restrained the government from spending on any luxurious items like cars or ACs for its officials till the time it implements the court's order on provision of amenities to students.
In context
Uttarakhand officers' 'luxuries' on-hold till students get basics
Case
It had ordered the govt to arrange amenities last November
In November 2016, the court had ordered the government to arrange for "at least bare minimum infrastructure" in all government schools.
It had mandated essential items in all schools like desks, benches and blackboards as well as separate hygienic toilets for boys and girls.
A PIL on the matter was filed by Deepak Rana from Dehradun in 2014.
Status
'Comply with order or hold salary of officers'
The secretary (education) cited budget constraints, saying its request for Rs. 903cr of funds hadn't been accepted yet by the finance department.
But the court said it is the state's responsibility to ensure basic facilities to students.
"Comply with the judgment or stop the salary of all gazetted officers," it said.
It also banned buying "luxurious cars, furniture, AC, etc, till further orders".