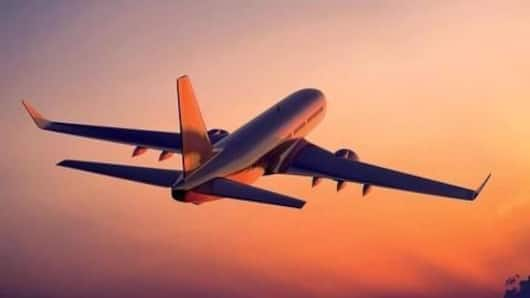 Greater Noida: Centre clears proposal for Jewar Airport
The Centre approved the proposal for the greenfield airport in Jewar in Greater Noida.
This airport will be operational in the next 5-6 years.
The airport was planned to reduce the load of commuters on the Indira Gandhi International Airport.
3,000 hectares of land has been notified by the Yamuna Expressway Industrial Development Authority for this airport project.
Rs. 2000 crore for Jewar airport land, assures UP government
The UP government has given assurance to the Yamuna Expressway Industrial Development Authority (YEIDA) chairman of releasing Rs. 2,000 crore to acquire land for the Jewar international airport.
Although, the budget remains undecided, YEIDA has a major role of acquiring farmers' land for the project.
The YEIDA has also decided to get environmental clearances for the project by 2019.
Greater Noida airport in the pipeline since 2001
The Greater Noida airport project was originally conceived in Rajnath Singh's regime in 2001.
The project was further developed in 2002 under CM Mayawati.
When Chief Minister Yogi Adityanath took over, he expressed interest in reviving the project.
The project got a push after the meeting of Uttar Pradesh Infrastructure and Industrial Development Department with the state government.
Love India news?
Stay updated with the latest happenings.
Yes, notify Me
UP government pushes for air connectivity in the state
The UP government has been making serious efforts towards regional connectivity in the state and has been pushing for airports.
Almost 85% of UP's connectivity is through roads and the government wants to improve air connectivity.
Apart from the Greater Noida scheme, UP government wants "Gorakhpur, Varanasi, Lucknow and Allahabad airports connected to the Centre's UDAN scheme".
Greater Noida airport to cater to 30-50 million passengers
The Noida International Airport will provide connectivity to 30-50 million passengers over the upcoming 10-15 years and will relieve Delhi that expects 91 million passengers by 2020 and 109 million passengers by 2024.