India
5 STF jawans injured in Sukma in a Maoist scuttle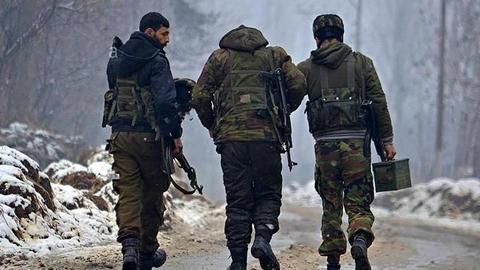 5 people of the special task force (STF) were injured in the dense forests of Chhattisgarh's Sukma district in a fierce gunbattle with Maoists.
The encounter is still underway between the joint team of security forces and ultras.
The encounter ensued when team members were sealing off a forest patch in Chintagufa when the Naxal group attacked the security officials.
In context:
What is happening in Sukma?
Bastar

The Naxalite problem in Bastar
There are approximately 4000 Naxals in Bastar who are aided by 10,000 to 12,000 militia.
Of these there are at least 200-250 area commanders who travel between states for co-ordinating activities, gathering funds etc.
The main commanders, forces are looking for, include south Bastar divisional commander Raghu, head of Jagargunda area committee Papa Rao, and commander of the People's Liberation Guerrilla Army Hidma.
24 Apr 2017

25 CRPF jawans martyred in Maoist attack in Chattisgarh
On 24th April, one of the deadliest attacks by Maoist rebels claimed lives of 25 CRPF personnel.
99 personnel were deployed to assist with the construction of a road, when they were ambushed by 300-400 leftist insurgents.
According to the statement issued by CRPF, "tell-tale" signs from the ground indicated that a considerable number of Maoists, too, were exterminated in the gun battle.
Love India news?


Stay updated with the latest happenings.
27 Apr 2017

Centre puts out hit-list against Maoist leadership
In response to the deadly Sukma attack that killed 25 CRPF jawans, the Centre has given security forces a hit-list of the top leadership of the Naxalite movement.
They said the aim was to break the morale of the Naxals by taking out leaders like Raghu, Papa Rao, and Hidma.
It is unclear when the forces would begin their operations.
09 May 2017

2000 CoBRA commandos to enter Sukma, eliminate Maoists
Sources stated that government is mobilizing over 2000 CoBRA commandos for deployment in Bastar to eliminate the Maoists in the region.
The move comes in the wake of some of the deadliest ambushes on Indian paramilitary personnel in recent months, which took place in Sukma in South Bastar.
Government sources said they sought to "deliver heavy blow to the Maoists operations."
Police uncovers explosives, begins search for Maoists

The police had seized 25 kg improvised explosive device (IED) planted by Maoists, in Chhattisgarh's Sukma district. Earlier, an 8 kg IED was found in Kanker district after which police began search operations for Maoists.
24 Jun 2017

5 STF jawans injured in Sukma in a Maoist scuttle
Love India news?


Stay updated with the latest happenings.
Chhattisgarh marred by Maoist violence

Chhattisgarh has experienced some of the deadliest Maoist attacks in the last 10 years. In April 2010, 72 CRPF and 1 police officer were killed by Maoists in the Dantewada attack on CRPF camp- the deadliest attack ever.