Banks not responsible for loss of valuables in lockers: RTI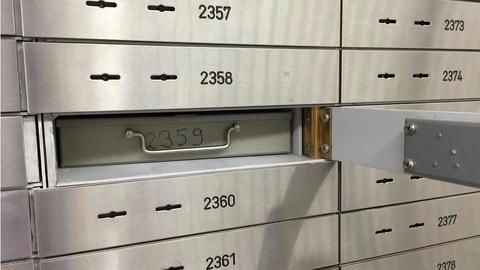 If there is a burglary or theft at the bank where you have your safety deposit box and the perpetrators end up stealing the valuables that are present in the box, the bank will not compensate you for it.
Thanks to an RTI response, it has been revealed that the locker hiring agreement of PSBs absolves them of all liabilities.
Here's all about it.
In context
Banks absolve themselves from protecting lockers
RTI
No protection of any sort
If you have a safety deposit box in any of the branches of the 19 public sector banks spread across the country then according to the RTI response by RBI, your relation with the banks will be like that of a landlord and a tenant.
So, if anyone comes and takes what's yours, like your normal landlord, banks can't do anything about it.
Agreement
A dicey agreement
The banks have washed their hands off by formulating a locker hiring agreement which says that no matter what the situation is, you can't blame the bank for the loss.
The irony here is the fact that people usually believe that banks will keep their valuables safe and secure, preventing them from theft, if they keep them in the lockers.
Love India news?
Stay updated with the latest happenings.
Notify Me
Kush Karla
Authorities should look at this immediately
Kush Kalra, the lawyer behind the RTI has asked the Competition Commission of India (CCI) to take necessary actions against the banks, as this policy falls under "anti-competitive practices".
He stated that banks were "trying to limit the improvement of services which are directly affecting the competition in the market and interests of the consumer."
Probe
Demand for a probe
He raised the question that if this was the case, why not ask people to keep valuables in the house instead of making them pay a hefty rent to the bank for a locker, whose protection is not their headache.
The lawyer has asked for an immediate probe against the banks for their security deposit box policy under the Competition Act