Indian Army's Sahayak system may be abolished in peace stations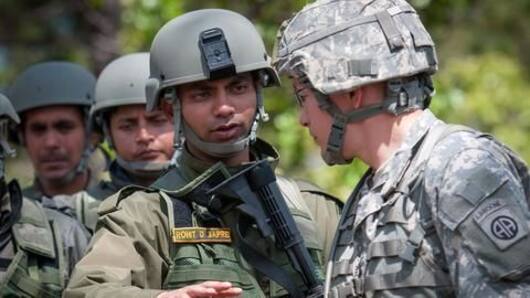 The buddy system or the Sahayak system has been a part of the Army tradition since the colonial times. Over the years, several jawans have complained that the system is archaic and senior Army personnel tend to exploit it often.
Now, the Indian Army is mulling over removing the Sahayak system from peace stations and recruiting civilian staff instead.
Here's all about it.
In context
Indian Army's buddy system raised several controversies recently
System
What is the buddy system?
Under this system, soldiers are assigned to officers to assist them in their day to day duties.
It's a relic of colonial times, where it was done to make sure that the manpower doesn't get wasted in times of peace and it is effectively deployed so that it doesn't become sedentary in nature.
However, this system comes with its hiccups.
Practise
Why does this system need to be changed?
In principle, the buddy system was practical once, but over the years there have been several instances where it went awry and veered away from its goal.
Videos have surfaced where jawans have voiced their anger saying, assigned officers treated them as servants and they were asked to do menial tasks and not take care of officer's well-being or arms.
Love India news?
Stay updated with the latest happenings.
Notify Me
Civillians
Only at peace stations
However, the system will not be abolished entirely and the buddy system will still continue to function at key bases and field areas, where Sahayaks have defined duties. If this move is carried out then civilian staffs will only replace Sahayaks at peace stations.
According to an official, it would also help the Indian Army to economize its manpower.
Dignity
Where does the government stand on it?
Previously, the government had said that the Sahayak system was necessary in the Army as it provides essential support to the officers, making them capable of attending their duties fully at times of peace as well as war.
However, it has now issued detailed instructions for Army personnel, directing them not to make buddies perform duties that were beneath the dignity of a soldier.