India
Starting Oct, driverless metro every 100 seconds for Delhiites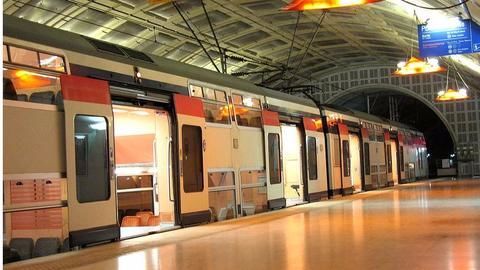 Come October and Delhiites would be traveling in 'driverless' magenta metros. The Magenta Line will see a commuter get one driverless metro every 100 seconds.
The Communication Based Train Control technology will be used at two Phase III corridors.
The new technology will see faster frequency of trains as it would reduce gap between the trains.
In context:
Driverless metros in Delhi!
02 Jul 2017

Starting Oct, driverless metro every 100 seconds for Delhiites
Worth the wait?

The long overhaul!
From the looks of it, the new lines both Pink and Magenta seem to be equipped with advanced features that will ease passenger commutation.
With the promise of both speed and class, these new metro trains will see cutting short the distances across Delhi-NCR region to provide a hassle-free travelling experience.
Love India news?


Stay updated with the latest happenings.
What all these plush metro trains have to offer?
Under the hood

The rigorous quality check of these metros
The trains which were ferried by sea at Gujarat's Mundra port had rigorous trial runs, with the interface being checked for physical infringement and structural issues.
Communication based test control also underwent rigorous testing with new signalling technology being implemented in these trains.
Other checks which were made were on braking, overhead electrification and interconnection with operational centre.
Interchangeable

Connecting all the lines together!
Connecting all the dots would take some time and till then, the Hauz Khas metro station would serve as juncture to change between Samayapur Badli and Huda City Centre and also between the Janakpuri West and Botanical Garden.
The other would be at Kalkaji which happens to be on the purple line.
The another interchangeable station would be the Janakpuri West.
Conclusion

Get, set and go!
'Driverless' metros! Something fancy indeed which only time will tell if it's successful or not. As of now, it would be only interesting to know and wait for your first travel in these plush trains.
Initially, these trains will be driven by the drivers and later with time they will run on the Unattended Train Operation (UTO) mode.