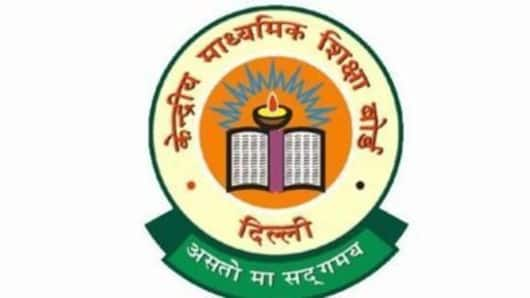 CBSE to remove 'no-moderation' policy from 2018
The CBSE is pretty certain it wants to do away with its moderation policy, though the Delhi HC ordered it to continue it this year.
An examination committee is set to meet on June 29 to discuss removing the policy from 2018.
The board's argument is that it is "unfair to students who work hard", as moderation isn't applicable to those scoring above 95.
Moderation and its consequences
Under the CBSE's grace marks/moderation policy, the board grants extra marks for students who were unable to accurately answer questions that were difficult.
Because of this policy, pass percentage has remained consistent throughout the years: 82% in 2015, 83.05% in 2016 and 82.02% in 2017.
It has also led to students scoring 100%, which has pushed up cut-offs in colleges, especially in Delhi University.
Single question paper to remove need for moderation
Presently, CBSE also follows three sets of question papers: one for Delhi, one for rest of India, and one for foreign countries, all with different levels of difficulty. It is planning to bring in one single paper to reduce the need for moderation.
Love India news?
Stay updated with the latest happenings.
Yes, notify Me
But will the move help?
It is not just the CBSE that follows moderation. The formula is adopted by several states, excluding some like Bihar, Haryana and Maharashtra, to increase students' marks and overall pass percentage.
Changing only the CBSE policy while others continue will not bring much improvement in the scenario.
In fact, "it will put CBSE students in a disadvantageous position," a central board official said.
The 2017 attempt and the HC's intervention
This time, CBSE had announced it would do away with moderation starting this year itself. But after widespread outrage, the Delhi HC asked it to continue with the policy for this year.
Parents had approached the court arguing that the board had issued the notification only after exams were over.
"Rules can't be changed after the game has begun," the court observed.
CBSE's planned no-moderation policy might depend on other boards' consensus
The CBSE, which wants to scrap moderation policy, might refrain if state boards do not reach consensus on the matter.
"Doing it without consensus will put our students in a disadvantageous position," an official said.
It is worth noting 32 other boards had reached consensus in April, before the Delhi HC judgment. The Inter Board Working Group is likely to next meet in July.