Massive scam: Despite major looting, stent industry members escape action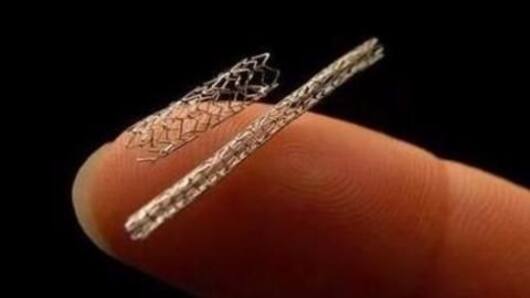 Even after regulation of stents' prices exposed a nexus between industry players (hospitals and sellers) in overcharging people, no action has been taken against anyone.
Indians were paying double, even triple that of what hospitals used to spend on acquiring stents.
A massive scam flourished as hospitals continued overlooking the happenings.
Is the lack of laws to blame for this? Find out more here.
In context
Hospitals that looted people for years escape action?
Capping
Earlier this year, government slashed prices of stents by 85%
In mid-February, the National Pharmaceutical Pricing Authority slashed stent prices by up to 85%; rates were capped at Rs. 7,260 for bare metal and drug-eluting stent (DES), and Rs. 29,600 for biodegradabale.
The government stated that the cap would save up to Rs. 4,450 crore per year for patients.
Ninety per cent of stents used in India are DES.
Scam
Indians were looted of crores for several years
Despite manufacturers claiming huge losses due to price controls, stents in India were among the most expensive, more than US, UK, Germany and Italy.
To put things in perspective, a DES in the US costs Rs. 62,000-78,000. In UK, they go for Rs. 20,750-30,000. Meanwhile in India, earlier, they cost Rs. 65,000-1.7L.
This, despite India having a much larger market.
Love India news?
Stay updated with the latest happenings.
Notify Me
Cycle
How do hospitals exploit the needy?
To begin with, the MRP printed on stents are highly inflated, double-triple that of what hospitals spend on acquiring them.
They also completely overlook doctors known for high rates of stenting. Some hospitals implant hundreds of stents each month.
Despite several calls for medical audit of cardiac procedures in hospitals and cath labs, nothing has been done till now.
No law to deal with the situation
Though the government capped stent prices and warned those who do not follow rules, there is no law to deal with such situations, so hospitals and sellers often indulge in such looting without any care.