India is creating its own 'Antarctica Law'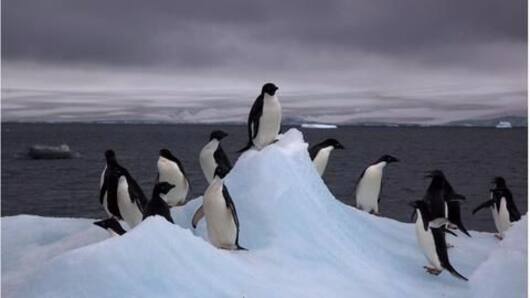 Antarctica might be an almost uninhabitable, ice-covered landmass now but with the rise in world's population, soon there will come a day when it'll see more human presence, over-exploitation of fisheries and perhaps criminal activities.
Keeping that in mind, India is currently drafting an Antarctica policy and also a law which will be presented at the winter session of Parliament.
Here's all about it.
In context
Indian law for the white continent
Treaty
Why is it needed?
Since India is among the countries that have agreed to abide by the Antarctica Treaty, it is necessary for India to have a clear directive on how it will tackle activities in the region.
Under this treaty, India is bound to ensure that Antarctica will always be used for peaceful purposes and should never become the scene or object of international discord.
Protection
What's in the treaty?
The Treaty prohibits any military activity on Antarctica's soil sans those which are done for scientific purposes and also ensures that the land is not used for nuclear explosions or the disposal of nuclear waste.
The Treaty also suspends any territorial claims by countries, and promotes scientific research and exchange of data gathered in the region.
Love India news?
Stay updated with the latest happenings.
Notify Me
India
The new law will be ready soon
The new 'Antarctica law' will soon be submitted by the dedicated committee, which includes Biman Patel, Vice-Chancellor, Gujarat National Law University.
Meanwhile, India is working on rebuilding its station Maitri at Antarctica, making it bigger and ensuring that it lasts for at least 30 years. India's first Antarctica outpost, which was established in 1984, has weakened and currently acts only as a supply base.
Law
The last bit of virgin territory on earth
M. Ravichandran, Director, National Centre for Antarctic and Ocean Research stated that India, like South Africa and Australia, needs to have a clear detailed law on a wide range of subjects such as "domestic disputes between residents" and others.
After all, Antarctica is good on its own with seals and penguins; the problem starts when the human element comes into the picture.