J&K will be affected if GST isn't implemented: Jaitley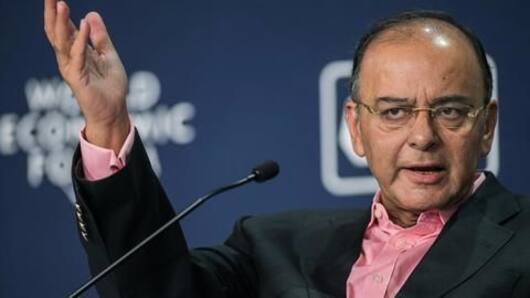 Before rolling out the Goods and Services Tax (GST), Union Finance Minister Arun Jaitley had urged the Mehbooba Mufti led government to go on-board with the new regime.
Jaitley urged the J&K CM to implement GST in the state as the non-compliance to do so would lead to bleak results.
Jaitley also maintained how Centre is refraining from forceful implementation.
In context
Jaitley urges J&K to go on-board with GST
Disadvantages
Adverse impacts of the GST, explained by Jaitley
The failure of implementing GST in the state would lead to increase in prices in the state of the goods being purchased from other states.
It would also hit local players as there will be surge in goods' prices being sold outside the state.
The minister also added that dealers will not be able to take credit for IGST too thus spurting the taxes.
Conclusion
GST discussed in detail in Kashmir earlier
The Union Finance Minister made it a point to mention how Jammu and Kashmir had actively participated in all the GST Council meetings and had even contributed to it.
In fact rates of over 1,200 goods and 500 services were decided during the meeting which took place in Srinagar in May.
The implementation of the GST bill would put J&K at a competitive advantage.
Love India news?
Stay updated with the latest happenings.
Notify Me
05 Jul 2017
J&K finally passes resolution for GST implementation
Amid protests by opposition parties, the J&K Assembly has passed a resolution for the implementation of GST. The legislation is likely to be cleared in another day.
The tax regime wasn't implemented in the state on allegations of locals that it would lead to erosion of J&K's special status and fiscal autonomy.
Non-implementation of GST has created a crisis in the state's business.