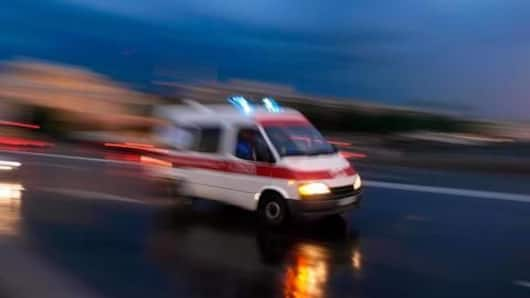 Kerala techies find way to help ambulances stuck in traffic
A technology driven system has been built by two entrepreneurs to help ambulances navigate through traffic. The novel solution deals in Intelligent Road Traffic Management System.
The new technology helps dividing the roads into different zones thus letting the system analyze the free roads.
Built by Traffitizer Technologies, the unique system works on artificial intelligence at different levels.
Analyzing the technology
The new technology developed by Mohamed Jashim and Muhammed Sadique, divides a road network into different zones which in turn helps the system identify every vehicle's activity when it's in that zone.
This way, the system monitors activities of vehicles in danger zones and promptly provides the emergency services.
The Traffitizer-Emergency Response System is a Centralized Internet of Things based system.
Functioning of the T-ERS system
Firstly, the driver of an ambulance will have to activate the T-ERS configured in his ambulance which will pave way for a green channel path when the ambulance enters predefined zone.
The height of criticality of a patient can also be incorporated into the system and likewise the system will handle.
The green channel zone can be set accordingly by the traffic police personnel.
Love India news?
Stay updated with the latest happenings.
Yes, notify Me
Accolades won by this tech
Traffitizer, the system has become popular and has been recognized at various platforms. It won the TiEcon Kerala 2015 with a cash prize of Rs. 40,000.
It also received a seed funding of Rs. 1.4 lakh from the same TiEcon itself.
Traffitizer also received funding for filing of patent, a sum of nearly Rs. 2 lakh by the Kerala Start-up Mission.
New technology to help ambulance beat traffic
Recognized among the 1117 start-ups, the system passed the on road test quite successfully which points to the fact that the artificial intelligence used to navigate and control traffic is literally doable.
With the state traffic police backing the system, the new technology speaks for itself.
With minimum cost incurred and low hardware components in place, this system could help ambulances a big way.