Ballabhgarh lynching: Four people, including two government officials, arrested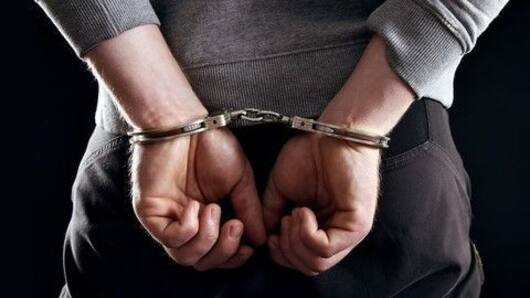 Almost a week after the lynching of 16-year-old Junaid Khan on a Delhi-Mathura train, police have arrested four people for the crime including two government employees.
A 31-year-old health inspector and a 50-year-old Delhi Jal Board official are among the accused. They allegedly hurled communal abuses and instigated the mob.
They said the scuffle started after Junaid offered his seat to the DJB official.
In context
Ballabhgarh lynching: At least two govt officials involved
Murder
Initial reports suggested rumors over beef
On June 22, Junaid and his three cousins were returning home after Eid shopping in Delhi.
On the way, a scuffle broke out with co-passengers on the train. Junaid was stabbed to death; the other boys sustained injuries.
Initial reports said the clash erupted over rumors that they were carrying beef. However, it later emerged there was an argument over seats.
Confession
So what had actually happened?
According to their confession, the two government employees were standing, and walked over to the teenagers to ask them to make some space to sit.
Junaid offered the seat to the 50-year-old DJB official, which angered the other. A quarrel ensued. When the teenagers protested, a scuffle broke out.
The other two accused and more also joined in and thrashed Junaid.
Love India news?
Stay updated with the latest happenings.
Notify Me
Hunt on for more people involved
All four men were arrested from Khambi village near Palwal. The other two youths are employees of a private company. The four have been booked for murder, wrongful confinement and more. The one who actually stabbed Junaid has been identified, but is yet to be arrested.
09 Jul 2017
Ballabgarh lynching: Two weeks later, villagers remain fearful of trains
Since Junaid Khan was lynched on a train in a communal attack two weeks ago, no one from his village of Khandawali in Ballabgarh has boarded a train.
Earlier, the local trains were a lifeline for the residents, many of whom used to travel to Delhi for work.
"The train has become a symbol of fear now," said Jalaluddin Khan, Junaid's father.
Arrest
Main accused arrested from Maharashtra's Dhule
The main accused in the Ballabgarh lynching incident, Naresh Rakh, has been arrested from Maharashtra's Dhule.
The development came two weeks after he stabbed 16-year-old Junaid Khan on a train.
Since a reward was announced on him, Rakh didn't stay in one place for long.
Once he was identified, police tracked his phone and brought in a relative to help them nab him.