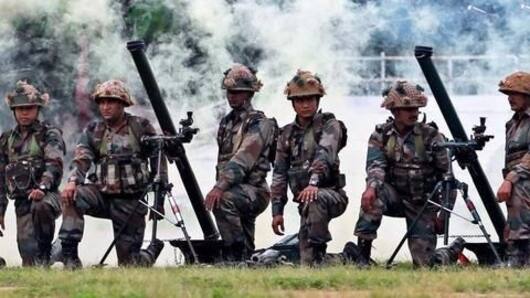 Amarnath Yatra goes hi-tech- drones, choppers for the first time
The Amarnath Yatra is going hi-tech. For the first time ever, there will be drones and helicopters for aerial surveillance along the route.
That's not all. Security forces are also being equipped with jammers, bullet-proof bunkers, satellite tracking systems, CCTV cameras and dog squads.
About 35,000-40,000 personnel have been deployed for the yatra, including local police and other forces posted in Kashmir.
Intel about possible terrorist attack targeting pilgrims
Terror threats during the Yatra aren't uncommon, but the situation is more serious this time amid increased violence in J&K.
Police have reportedly received intel about terrorist attacks targeting 100-150 pilgrims and about 100 security officials.
Security has been increased to the "highest level".
40-day pilgrimage begins on June 28
The annual pilgrimage to the Amarnath cave in South Kashmir will go on from June 29 to August 7. This time, over 2.30 lakh devotees have registered. The first 4,000-strong batch will be flagged off by Deputy CM Nirmal Singh to Pahalgam and Baltal.