Jharkhand ministers turn students, take lessons from IIM-A Professors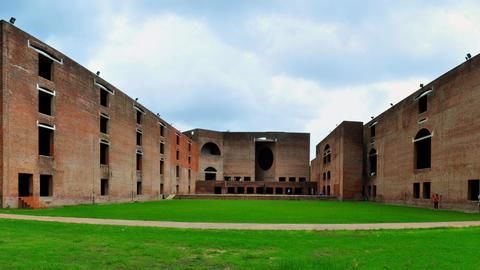 At least 9 Jharkhand ministers took management lessons at the premier Indian Institute of Management-Ahmedabad to deliver their pre-poll promises.
The Jharkhand ministers were part of the 'Management and Leadership for Good Governance' programme.
The ministers who took part were Ramchandra Chandravanshi, Nikanth Singh Munda, C.P. Singh, Neera Yadav, Saryu Rai, Louis Marandi, Raj Paliwar, Amar Kumar Bauri and C.P. Chaudhary.
In context
Jharkhand ministers take lessons at IIM-A
Deliverables
Reasons behind taking such management lessons
The primary reason for taking up management lesson was to honour their pre-poll commitments.
Secondly, the classes would help them decide on the priorities using the minimal resources at hand in the best possible way.
Last but not the least, the ministers believed that the educational programme would sharpen their knowledge efficacy and allow them to come up with new policies.
Key takeaways of the programme being undertaken by Jharkhand ministers
The key topics of the programme included leadership and ethics, heath, management control systems and behavioural changes in administration. A professor from the premier institute told that the course was proposed by the Jharkhand CM Raghubar Das himself.