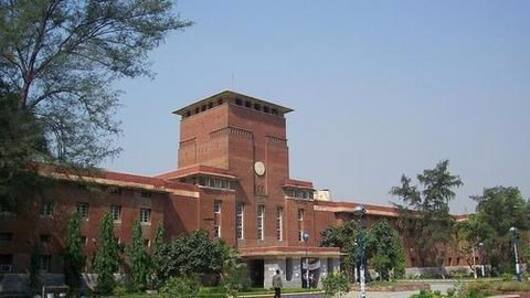 Reservation in DU: Assembly proposes 85% quota for local students
The Delhi Assembly passed a resolution unanimously to reserve 85% seats for the local students in government funded Delhi University colleges this Thursday.
Deputy CM Manish Sisodia, who also holds the education portfolio, said that students passing class 12th from Delhi must be given quota for admission to 28 DU colleges funded by the Delhi government.
MLAs decided to raise the issue with Center.
How will this resolution affect the outstation students?
Credits:
The Delhi Assembly's resolution comes at a time when DU is in the middle of the admission process this year for nearly 56,000 seats in 88 affiliated colleges.
Uncertainty looms large upon the 2.2 lakh students who've applied to DU, half the number being from other states.
Whilst the decision is yet to move to Centre, the impact will certainly affect the student fraternity.
AAP, BJP and Opposition, all support quota for Delhi students
Not only the Aam Aadmi Party (AAP) but the Congress in 2013 and the Bharatiya Janata Party's Delhi Unit too support this decision of reserving 85% seats in Delhi government funded colleges of DU for the local students.
BJP MLA Manjinder Singh Sirsa said that it is an important issue leaving aside the political and ideological differences.
Love India news?
Stay updated with the latest happenings.
Yes, notify Me
Why the reservation of seats in DU?
Delhi Deputy CM Manish Sisodia explains very clearly that the resolution to reserve 85% seats would help the 2.5 lakh students who pass from Delhi schools to secure admission in their own city.
He said it was their responsibility to safeguard the interests of Delhi students as money of tax payers from Delhi is being used to fund these 28 colleges.
Another resolution put forward by the Delhi Assembly
The Delhi Assembly also passed another resolution demanding an amendment in Delhi University Act, 1922 which does not allow another state university to have affiliated colleges of its own.
Deputy CM Sisodia said that because of Section 5 and sub-section 2 of the Act, no other university in Delhi is legally authorized to give affiliation to any college, which if amended would be helpful.