India
Personal accident insurance: A bonus during monsoon?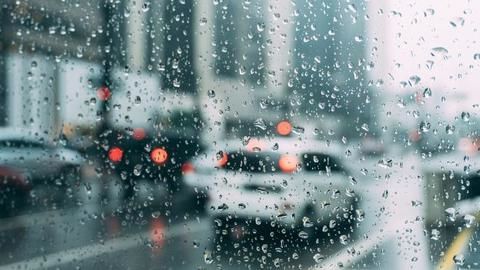 Come monsoon, many across India will look for ways to battle the rising casualties on the road.
One of the better ways to be adequately prepared for the coming months is to obtain a reliable personal accident insurance cover.
It is a policy that helps compensate the insured in case of any injuries, death or disability which are caused by accidental circumstances.
In context:
Come monsoon, personal insurance cover will prove useful
Accidents

Monsoon months clock rising accidents in India
With monsoon nearing, most residents are wary of the alarming rise in accidents in India.
The weather brings with it serious injuries, deaths and road mishaps.
These months (June to September) register the highest number of accidents during the year, records show.
The season also throws external infrastructure into haywire, destroying scaffolding, buildings and electronic equipments.
Love India news?


Stay updated with the latest happenings.
30 Jun 2017

Personal accident insurance: A bonus during monsoon?
Benefits

What are the advantages?
It is different from that of a health insurance as it does not take into consideration age of the insured and their state of health.
It covers the insured with an assured sum and not for the monetary value of the damage.
Some insurance companies even offer to fund a dependent child's education if the insured dies or suffers permanent disability.
How is the insurance paid?

Personal accident insurance is paid to the policyholder as a fixed lump-sum amount, only if the incident occurs as an accident.