Behind the 'surgical strikes' against Pakistan, a reporter's "insulting" question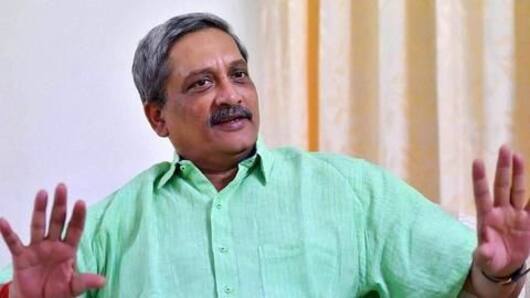 In new revelations, former defence minister Manohar Parrikar said last year's 'surgical strikes' against terrorists in PoK happened due to a reporter's "insulting" question.
The concerned interview was in 2015, after terrorists of NSCN-K killed 18 jawans in Manipur and the forces launched a counter-strike killing 70-80 terrorists.
Parrikar revealed that a reporter asked, "Would you have courage to do it in the west?"
In context
A reporter probably triggered the 2016 'surgical strikes'
Background
June'15: Forces killed 70-80 terrorists in strike along Indo-Myanmar border
On June 4, 2015, the NSCN-K killed 18 army personnel in Manipur's Chandel. Four days later, a surgical strike was carried out along the Indo-Myanmar border, in which 70-80 terrorists were killed.
Afterwards in an interview, MoS Rajyavardhan Singh Rathore, former armyman, was asked if the government would be capable of carrying out similar strikes in the west.
"(That) question hurt me," Parrikar said.
Decided to answer the "insulting" question when time came: Parrikar
"I listened very intensely but decided to answer when the time came. The starting of September 29 (2016) surgical strike on the western border was 9th of June, 2015," Parrikar said. In the next 15 months, new equipment was procured and troops trained.
Love India news?
Stay updated with the latest happenings.
Notify Me
PoK
15 months later, the 'surgical strikes' on PoK
Then on September'16, 10 days after "the deadliest attack on security forces in Kashmir in two decades" killed 19 soldiers in Uri, Indian forces launched surgical strikes on PoK.
In four hours, Indian forces were airdropped at the LoC, who then entered 3km into Pakistani territory. Seven terror launch pads were destroyed.
Thirty-eight terrorists and two Pakistani soldiers were killed in the first-of-its-kind assault.