Early onset of monsoons: Kharif crop sowing receives a boost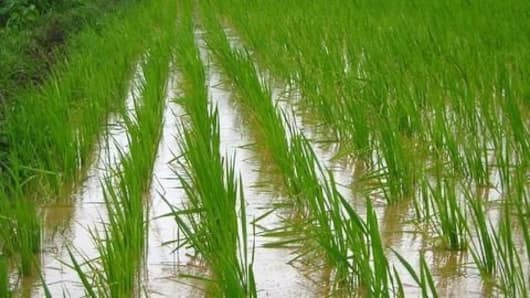 Latest data from the agricultural ministry reveal that sowing of Kharif crops have picked up pace with the early onset and steady advancement of south-west monsoons.
22.2 million hectares have already been sown as per the data, marking a 19% increase from the area sown last year around the same time.
Find out more on trends in rain-fed agriculture in India this year!
In context
Monsoons bring optimism for Indian agriculture
About
What are Kharif crops?
Kharif crops refer to crops grown during the rainy season in India. The sowing is usually done with the commencement of rains with the South-west monsoons in July and are harvested by the beginning of autumn in October.
These include paddy, corn, cotton, groundnut, sugarcane and millet.
Cultivation of Kharif crops can go horribly wrong with variations in timing and quantity of rains.
Have the monsoons been good this time?
Indian Meteorological Department notes that monsoons this year have mostly recorded an increase from a normal long-period average. While southern, central and north-west India recorded rains 8%, 5% and 50% increase, respectively, a deficit of 18% was recorded in the east and north-east.
Love India news?
Stay updated with the latest happenings.
Notify Me
Details
Kharif sowing trends for 2017
Paddy sowing which has been 21% complete has been done in 3.9 million hectares so far.
Pulses have so far been sown in 1.9 million hectares, an increase from 1.3 million hectares last year.
4.6 million hectares have been brought under cotton, more than double the area sown last year.
While sugarcane planting increased 4%, oilseeds declined from 2.8 to 2.6 million hectares
Analysis
Rain, rain! Come again!
Though concerns remain over rainfall deficit in the eastern region, sowing is expected to further pick up pace, as monsoons are expected to cover the entire country this week, likely leading to a robust output in the long term.
India's food production for crop year 2016-17 (June-July) is further expected to touch 273.38 million tonnes, an 8.7% increase from last year.