Security head of Jet Airways arrested for land grabbing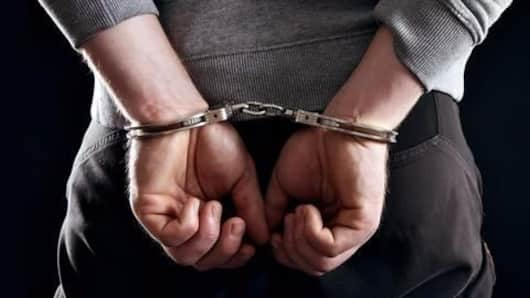 Col. (retd) Avneet Singh Bedi, the security head of Jet Airways was arrested by the Ghaziabad police for allegedly grabbing government land.
Bedi was arrested after an FIR was lodged by Ghaziabad municipal corporation against alleged land grabbers and the former failed to provide relevant documents.
Municipal corporation officials had lodged an FIR on June 21 naming Bedi, his relatives and six others.
In context
Land grabbing case: Jet Airways official arrested
The other side
Bedi's family alleges conspiracy, refute allegations
Bedi's family members, some of them who also have been named in the land grabbing case stated it as a conspiracy to malign him. They said the land belonged to Bedi's mother and was bought in 1958.
Bedi's wife said this is an act of an ex-employee to get back at her husband.
His family added that they have legal papers as proof.
The land inspection
Prior to FIR, Municipal Corporation did inspection
Municipal Corporation of the Ghaziabad reportedly undertook an inspection before lodging an FIR against Bedi and his family. On May 30, they found that 532 square metres of land had been allegedly grabbed by Bedi and his relative which was put on rent to a logistics company.
Bedi's family were also using the other 268 square metres land as a road.
Love India news?
Stay updated with the latest happenings.
Notify Me
UP against land mafia
Land grabbing case being seriously dealt by UP government
When Yogi Adityanath came to power as UP CM, it was one of BJP's poll promises to deal strictly with land mafias.
An 'anti-land mafia' task force was also constituted by the Yogi government.
The government had also asked police officials to book fraudulent land grabbers under the Gangsters Act.
Currently, Ghaziabad district officials have identified nearly 317 hectares of illegally encroached government land.
05 Jul 2017
Ghaziabad land grabbing: No bail for Jet Airways' security head
A Ghaziabad court has rejected the bail plea of Jet Airways' head of security, Colonel (retired) Avneet Singh Bedi, who was arrested for allegedly grabbing government land through forgery.
His lawyer argued the land was not in his client's name, but in his mother's. Bedi had been charged with only trespassing in the first place, he said.
Bedi will now move a higher court.