Just 40% of newly-eligible voters in India are registered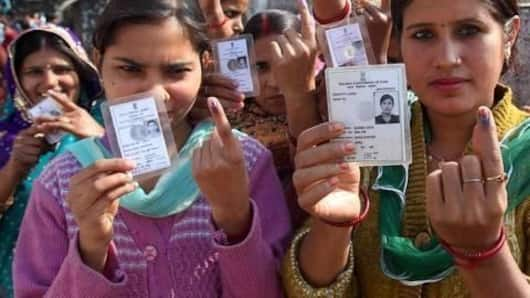 The state of electoral awareness in the country is questionable. Less than half of newly-eligible voters in the 18-19 age group have registered themselves.
Roughly 3.36cr youths, 60% of the total eligible voters in that age group, haven't enrolled as voters yet.
This alarming gap between actual and eligible voters has prompted the EC to launch a special month-long awareness drive from July 1.
In context
Voting: How aware are the youths of India?
Bigger states have it worse than the rest
The situation is starkest in bigger states like UP, Bihar, MP and Maharashtra. In the first two, the number of newly-turned adults who haven't registered as voters is 75 lakh and 46 lakh respectively. It is better in smaller states like Punjab, Kerala and AP.
Drive
Facebook will be part of EC's special awareness drive
According to CEC Nasim Zaidi, the percentage of registered voters among new adults has increased from 10% to 40%, but it's far from the goal.
As part of the special drive, Facebook will display voter registration messages to users during July 1-3.
It is also targeting to-be voters between 15-17 years through programs in school.
The EC has sought cooperation from all parties.