New press regulation bill suggests strict action against paid news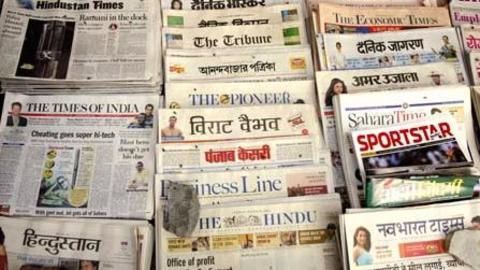 The government has drafted a new Registration of Newspapers and Publications Bill, 2017, to replace the 150-year-old Press and Registration of Books Act of 1867.
The aim is to "regulate" newspapers and other publications.
Special focus is on the menace of paid news, which has haunted Indian media in the last few years.
The new bill proposes action against publications involved, including de-registration.
In context
India's battle against paid news
India
India's paid news menace
Paid news, by definition, is news which is paid for by some institution, hence is favorable towards it irrespective of factual data.
In 2013, the Standing Committee on IT submitted a report on paid news, clarifying how publications/channels extensively charge organizations for positive coverage.
Unsurprisingly, it was buried by the media.
Since some years, allegations of paid news have hit almost every election.
Current laws
India at present has no laws to tackle the menace of paid news. However, the Election Commission has framed certain rules on the matter; last month, MP minister Narottam Mishra was disqualified for three years under these norms.
Love India news?
Stay updated with the latest happenings.
Notify Me
Proposals
Under new bill, publications may get de-registered for paid news
To tackle paid news, the new bill has recommended strict action against involved publications, including suspension for 45 days.
If publications continue to publish paid news even after suspension, their registration might be cancelled.
Publications might also be deregistered if they are flouting other norms in the bill.
Publishers will be given the chance to present their case though.
More
Other proposals of the 2017 bill
The bill has also proposed removing printing presses from its purview, and including electronic versions of newspapers and publications.
Publications which do not issue editions in regular gaps for more than a year might lose their registered title, which may then be given to other publications.
Indian publications may not be allowed to use titles that are same or similar to "known foreign publications".
Status of the draft bill
Sources said the draft bill is awaiting clearance from I&B Minister Venkaiah Naidu, who will hold a meeting on the matter on July 3. It will then be uploaded online for feedback from stakeholders.