India
MP Govt. picks health-workers to educate men about condom usage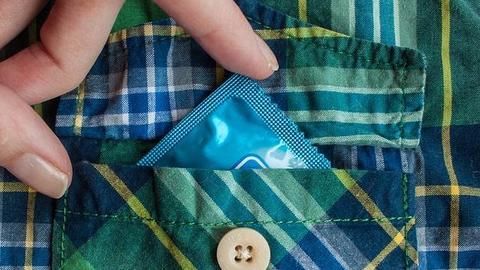 Madhya Pradesh has begun sending workers from the public health and family welfare department (PHFWD) who scout for men in the state and educate them to use condoms.
The infant mortality rate of the state is at an all-time high and the usage of condoms at a remarkable low level; hence government is using its workers to motivate more men to use contraceptives.
In context:
Madhya Pradesh's abysmal contraceptive health, rising mortality figures
16 Jun 2017

Women in MP unaware of contraceptive methods
MP government has decided to educate its women on the use of contraceptives as nearly 30 per cent women are in the dark, claims Family Planning Association of India.
Dr. Hemendra Singh Kadam, a surgeon from Bhopal revealed that a woman who had once visited him for tubectomy revealed that "she chews the condom as she didn't know how to use it".
04 Jul 2017

Condom usage, vasectomy rate at an all-time low
According to the government data, the usage of condoms in Madhya Pradesh fell by 76% in the past nine years.
Currently, there are only 2.79 lakh condom users in MP, a drastic fall from 11.8 lakh users of the condoms in 2016-17.
Even in terms of vasectomies, meant to avoid unwanted pregnancies, the number came down by a whopping 74%.
Love India news?


Stay updated with the latest happenings.
Abysmal mortality rates

As contraceptive usage declines, mortality rate rise
With the astounding fall in the use of contraceptives in MP, the mortality rates are increasing at a fast pace.
MP's maternal mortality rate stands at 221 per 1,00,000 live births while the national average is 167.
Infant Mortality Rate is highest too with 52 deaths in less than one year of age per 1000 births while the national average is 40.5.
05 Jul 2017

MP Govt. picks health-workers to educate men about condom usage
Literacy

Does literacy play a role in contraceptive usage? Apparently not.
While many believe that states with higher literacy are embracing contraceptives but this is not always the case.
This holds true for Bihar where the use of condoms has recently doubled and oral pills rose 4 times.
However, in Kerala, condom use dropped by 42%.
Karnataka with one the highest literacy rates witnessed "the highest drop in vasectomies, IUCDs, and oral pill use".