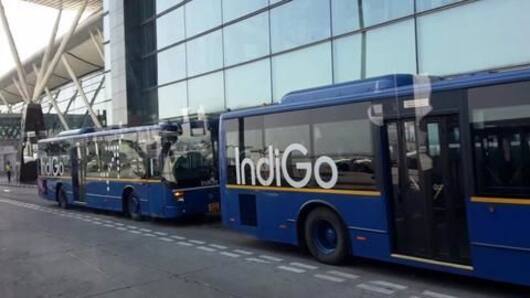 Jet blast smashes IndiGo bus-window, 5 injured at Delhi Airport
At least 5 people got injured after a IndiGo bus window imploded due to jet blast, allegedly from a SpiceJet plane approaching a parking bay.
The five passengers who sustained minor injures were rushed to the airport's clinic.
The Directorate General of Civil Aviation (DGCA) is investigating the incident.
How did the accident take place?
Credits:
IndiGo officials reportedly said that the coach was parked at Bay 17 for boarding of passengers on flight enroute Delhi-Mumbai. Meanwhile, at the same time, a SpiceJet carrier took a turn to park at the allocated bay.
Thereafter, the jet blast from the aircraft shattered the window of IndiGo coach.
SpiceJet is yet to issue a statement with regard to the incident.