Who benefits from crop insurance: SC asks government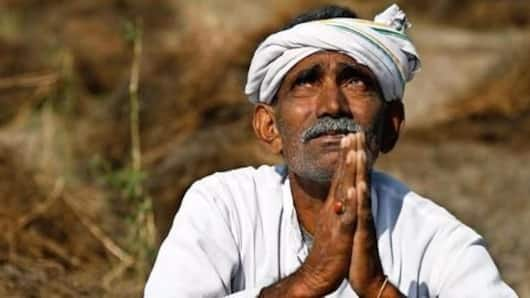 Amid country-wide agitations demanding farm loan waivers and rising farmer suicides, the Supreme Court asked the government as to why Pradhan Mantri Fasal Bima Yojana (PMBFY) had not come to the helpless farmers' aid.
The government's response suggested it had been sorting out problems in the initial year, an assessment of PMFBY over 2016-17, reveals larger systemic problems.
What are the problems with PMFBY?
In context
Problems with the Pradhan Mantri Fasal Bima Yojana
About
What is the Pradhan Mantri Fasal Bima Yojana?
The PMFBY was launched by PM Modi on 18 February 2016 aiming to provide relief for about 50% farmers in the event of contingencies including natural calamities.
Under the scheme, farmers are expected to pay a premium of 2%, 1.5% and 5% for Kharif, Rabi and horticultural crops respectively.
Insurers enlisted by the government under the scheme include ICICI-Lombard and SBI General Insurance.
Details
PMFBY: Current figures
The total premium collected by insurance companies for the 2016 Kharif season was Rs. 9000 crore.
While farmers' premiums merely amounted to 18.25% of the total, state and central governments bore the rest of it.
Insurance companies which have so far only cleared 23.4% of the claims, would generate a profit of Rs 6,357 crore, even if they clear all of them.
Love India news?
Stay updated with the latest happenings.
Notify Me
Problems
What are the problems with PMFBY?
K Krishnaprasad from the All India Kisan Sabha alleges that "the scheme reeks of benefiting companies at the cost of farmers. Why can't the government use thousands of crores transferred to insurers to compensate farmers?"
The low rate of claims settlement further proves that the benefits aren't trickling down to the farmers.
Absence of adequate assessment systems and data also cause delays.
Conclusion
What to make of this?
PMFBY is in its initial stage and is saddled with a number of co-ordination and monitoring hurdles.
State governments further note that PMFBY payments have eaten into about half of their budgets.
Insurance companies have failed to provide immediate relief to farmers, as seen through low claims-clearance record.
It also forces one to ask whether it was a good idea to involve private companies.
It may get better with time
Gopal Naik, an IIM Bangalore professor and a board member of a government agricultural insurance company notes, "Competition created under PMFBY should over time address this problem. Setting proper data systems ......crop assessment system will facilitate competition in the market place and bring premiums down,"