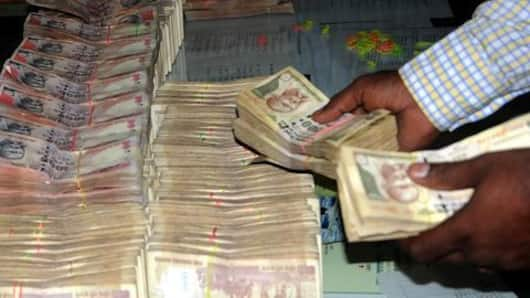 Rs. 110cr seized after demonetization was in new notes: Centre
Raids during demonetization exposed as much as Rs. 610cr of unaccounted money. Rs. 110cr of that was in new Rs. 500 and Rs. 2,000 notes.
A certain amount of the seized money came from bank officials who exchanged old notes illegally.
The Centre told the SC providing a fresh window for notes' exchange might give frauds another chance to indulge in such practices.
SC had asked Centre to consider fresh window for exchange
Last week, the SC directed the Centre to consider options to issue another deadline for people to deposit their now-void Rs. 500 and Rs. 1,000 notes.
Rapping the government, the court had observed, "One cannot make people suffer if they have genuine reasons."
The Centre had said it will file aan affidavit in the matter.
Any new window can be misused like before, says Centre
Presenting its case against another window, the Centre argued exemptions have been misused, and any new window might also be.
Though the SC directed a fresh window only for deserving cases with "genuine reasons", the Centre thinks even a deserving case can be exploited.
It argued according to its 2016 notification, it wasn't bound to provide a window after the December deadline.