Sachin tweets asking for phone numbers, fans respond, spammers rejoice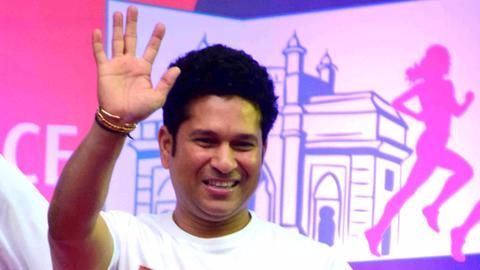 It started with a tweet. Cricket legend Sachin Tendulkar posted on the social media platform on Monday, "Have friends with many excuses to not get fit? Tag them using #NoExcuses with their cities & mobile no & I may call to give them a pep talk!" as part of his promotional campaign.
Sachin, we love you but this was a huge blunder.
Here's why.
In context
Sachin tweets for phone numbers, privacy disaster ensues
Tweet
Bad move to say the least
Responding to Sachin's tweet with the promise of their friends getting a call from the cricket legend himself, several people started to share the mobile numbers of their friends with the #NoExcuses hashtag.
What both Sachin and the responders failed to comprehend was the fact that people ended up sharing personal contact numbers on an open forum, the results of which could be disastrous.
Scammers
This may turn nasty in future
Online scammers and spammers literally found a goldmine of new phone numbers in that Twitter thread, thanks to the fans who shared it on an open platform. Handed to the scammers, on a golden platter, was a fresh batch of victims to torture with incessant calls and messages.
I am talking about the obvious. Anyone with a devious mind can inflict more damage.
Love India news?
Stay updated with the latest happenings.
Notify Me
Sachin
How can fans refuse their God?
Australian security expert Troy Hunt pointing out the obvious tweeted, "How do you mine troves of phone numbers from Indians? Get a famous cricketer to politely ask people to dox their friends! #NoExcuses".
Then again, it's the God of Cricket asking his fans. When one Twitterati tried to dissuade a fan, the reply came, "Kuch nahi hoga yaar, bhagwan ne bola jai to karneka."
Privacy
Privacy awareness is surprisingly low among us
Sachin has 17 million followers on Twitter and according to India Today, this request by the master blaster had garnered 5.2k likes, over 600 Retweets, and total 337 replies before it was taken down.
Indians are still surprisingly careless about their privacy and Sachin's tweet showed us that once again.
Hopefully, this incident will be an eye opener for celebrities and commoners alike.