Ghaziabad: 60-year-old drunk man shoots wife over delay in dinner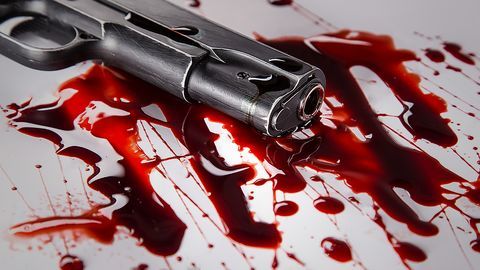 In yet another case of domestic violence, Ghaziabad resident Ashok Kumar shot dead his wife on July 8. His reason was: she was late in serving dinner.
Sunaina, 55, was rushed to the hospital with a gunshot wound on her head, but was declared dead on arrival.
The 60-year-old man has been arrested.
In context
Domestic violence: Man murders wife over delayed dinner
Details
What happened on Saturday night?
According to police, Kumar used to drink every day. On Saturday too, he came home drunk.
Sunaina wanted to talk to him about his drinking habits but he wanted dinner immediately.
An argument ensued. Frustrated with the delay, he shot her.
Kumar has confessed to his crimes. He told police he regrets his actions.
Stats
Half of India considers men beating wives okay
Domestic violence is a problem globally, but specially in India. It has been the most reported crime against women for over 10 years.
In 2015, an incident was reported every four minutes.
The horrifying practice is often accepted as "tradition" in India: according to a government survey, 54% women and 51% men think it is okay for a man to beat his wife.