India
Landslide in Arunachal Pradesh: More than 14 people dead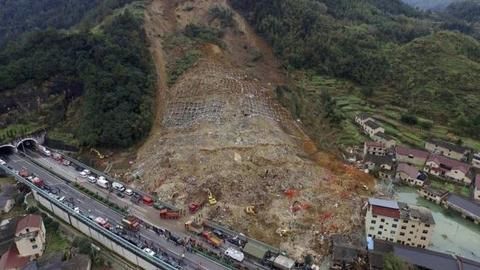 More than 14 people have died in a landslide in Papumpare district of Arunachal Pradesh.
Flash flooding has caused havoc in Arunachal Pradesh after three days of rains.
Communication across the state, especially along the NH- 415 has been deranged after major rivers in the state are flowing above the danger mark.
Reportedly, rescue teams are unable to reach the affected area.
In context:
Landslide in Arunachal Pradesh
11 Jul 2017

Landslide in Arunachal Pradesh: More than 14 people dead
The timeline is brewing

This is a developing story. You can "Follow" the timeline to receive updates.