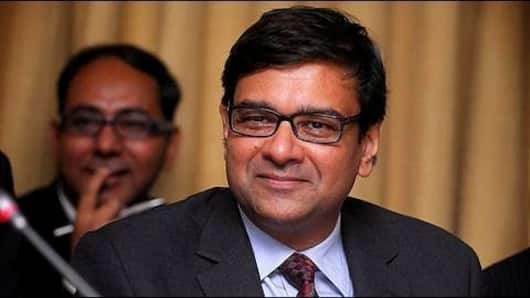 Demonetization: Still counting number of returned notes, says Urjit Patel
RBI Governor Urjit Patel appeared before the Parliamentary Standing Committee on Finance to answer queries regarding demonetization.
However, he failed to answer the burning question: How many notes returned to the banking system post-demonetization?
He responded RBI is still counting the number of deposited banned notes.
The Committee would submit its report on demonetization during the Parliament's Monsoon Session, beginning on 17 July.
Will not call RBI Governor again: Chairman Moily
After the meeting, Parliamentary panel Chairman Veerappa Moily said: "We had a lengthy discussion. The panel will not be calling RBI Governor again on the issue of demonetization." Many Committee members reportedly expressed dissatisfaction with Patel's response.
Questions on demonetization prepared for Patel to answer
The panel prepared a set of questions for the RBI Governor to answer.
The biggest question was on the number of scrapped notes deposited in banks after 86% (Rs. 16 lakh crore worth) of banknotes in circulation were scrapped.
Other questions included the actual purpose behind demonetization, the role played by RBI, and whether it had followed rules while carrying out the exercise.
Love India news?
Stay updated with the latest happenings.
Yes, notify me
Can't commit time frame: Patel
During the meeting, Urjit Patel said RBI could not commit a time frame to submit the information regarding demonetized notes. Dissatisfied with Patel's "still in progress" response, a Congress member questioned if RBI would provide the information by May'19, when NDA completes five years.
RBI staff working hard to count demonetized notes
Patel said RBI has suspended staff holidays as part of its efforts to complete the process of counting the returned notes.
The central bank, with over 15,000 employees, has also ordered more counting machines.
Employees are working for six days in a week; Saturdays and other holidays have been canceled.
Patel said except on Sundays, counting goes on "round the clock".
Patel's first meeting with the Parliamentary Committee
Credits:
In Jan'17, Patel met with the Parliamentary panel for the first time to address demonetization-related queries.
He said RBI cannot yet give the "specific number" of demonetized notes deposited.
Patel failed to answer many questions put by members, including Chairman Moily.
Earlier, Union Minister Arjun Ram Meghwal said 17,165 million Rs. 500 notes and 6,858 million Rs. 1,000 notes were in circulation before demonetization.
Former PM Manmohan Singh chooses not to speak
During the meeting, Manmohan Singh did not reportedly question the RBI Governor over the demonetization issue. Incidentally, he rescued Urjit Patel from the panel's grilling in January too. At that time, Singh said RBI and its Governor should be respected as an institution.