Karnataka: No free condoms at govt hospital, youth protests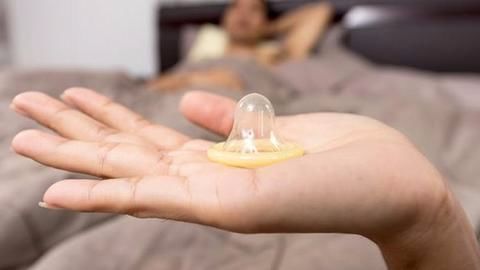 A government hospital at Tumkur in Karnataka saw a unique protest. Ganesh, a Chikkamagalur native, sat on a protest at the hospital when he discovered they weren't providing free condoms.
He had gone to meet his wife in Tiptur, but decided to make a detour to the hospital to get some condoms.
However, authorities indifferently told him miscreants had stolen the hospital's condom dispenser.
In context
A protest for condoms at Karnataka hospital
Details
Ganesh managed to move the indifferent authorities
Then Ganesh went on a protest, demanding a dispenser be set up immediately. "HIV and other sexually transmitted diseases are fast spreading. Condom dispensers are a must at government hospitals," he explained.
He didn't move despite efforts to budge him.
Finally, staff had to purchase condoms from a medical shop and give them to him for free.
India's HIV/AIDS stats are staggering
Ganesh is right. In 2014, India had 2.1mn people living with HIV, the third highest globally. The next year saw 1.96 lakh new cases, according to the journal 'The Lancet HIV'. Compared to the global percentage of 41%, only 25.82% Indian patients received antiretroviral therapy.