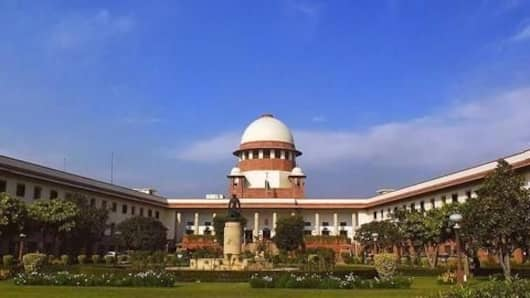 SC asks Centre about voting rights for NRIs
On 14th July, the Supreme Court (SC) had given the Central government one week to clarify how it plans to grant voting rights to Non Residential Indians (NRI).
The SC asked how the Centre would amend the law or rules to facilitate this.
The move would benefit the states of Kerala, Punjab and Telangana, which have large populations of NRIs living abroad.
1crore NRIs would be allowed to vote through postal ballot
The Election Commission (EC) informed the Centre earlier this month that it can handle the process of implementing voting rights for NRIs within three months of a law's introduction.
There are nearly 1 crore NRIs across the world, of whom 24,348 are registered with the EC.
The move would allow them to take part in India's electoral process by voting through a postal ballot.
Govt approves 'proxy voting' for NRIs
The government has approved changes in laws to allow NRIs to vote in assembly and general elections from abroad.
Presently, the "proxy" voting system is available only for service personnel. The system would work differently for NRIs though.
Currently, those staying outside can only vote in their respective constituencies.
Rules will be framed soon. The law will now have to be cleared by parliament.
Love India news?
Stay updated with the latest happenings.
Yes, notify Me
How will proxy voting work for NRIs?
Unlike voters in armed forces who can grant permanent proxy to a relative, NRIs would have to appoint a fresh nominee for each election. Also, only one person can be the proxy for one overseas voter.
Earlier, the government was considering granting them postal ballot like the armed forces, but decided it would be too cumbersome considering 1cr Indians live all over the world.
Why is it important?
Of the one crore Indians living abroad, roughly 60 lakh are of voting age. The high number could influence election results majorly, especially in states like Gujarat, Kerala and Punjab, from where a large section of the NRI population hails.
But there are several issues to tackle
However, difficulties in this system are many: there's no guarantee the proxy would actually vote according to the actual elector. It would also violate the principles of 'secret ballot'.
According to Attakkoya Pallikkandy, Chairman, Pravasi Coordination Committee, electoral abuse would be common in small-margin assembly constituencies.
Kozhikode president of Kerala Pravasi Sangham, Manjakkulam Narayanan, feels parties would be able to manipulate the system.
Voting rights for NRIs: EC launches portal for online registration
The EC has launched the Overseas Indian Voters portal (available on www.eci.nic.in) for online registration.
An overseas elector is an Indian citizen who hasn't acquired any other citizenship. However, they wouldn't be issued voter IDs; their passport would suffice.
As of now, only 24,348 foreign voters are registered with EC. A bill to grant them proxy voting rights couldn't be passed in this parliament session.