J&K: Rs. 20cr worth heroin smuggled from Pakistan seized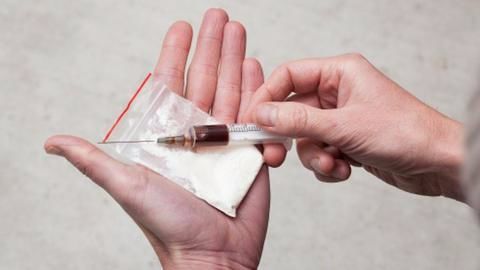 Jammu & Kashmir Police have seized 15kg heroin worth Rs. 20cr from two smugglers who were held at Nagrota on the Jammu-Srinagar national highway.
The duo was nabbed when the high-grade heroin packets, having a Pakistani marking on them, were being taken from Kashmir to Amritsar for sale in a taxi with Srinagar registration.
The police also recovered four mobile phones from them.
In context
Kashmir, drugs and Pakistan!
Investigation
Police investigating to find duo's Punjab counterparts; Punjab Police informed
The smugglers were identified as Nisar Ahmed Bhat and Peer Abdul Mohmin of North Kashmir's Baramulla and Kupwara districts, respectively.
Interrogation revealed they had smuggled such consignments to Punjab twice earlier without being detected.
Inspector General of Police (Jammu), SD Singh Jamwal, said one of the persons' relative was involved in terrorist activities.
Police is investigating to ascertain whether they have terrorist links.