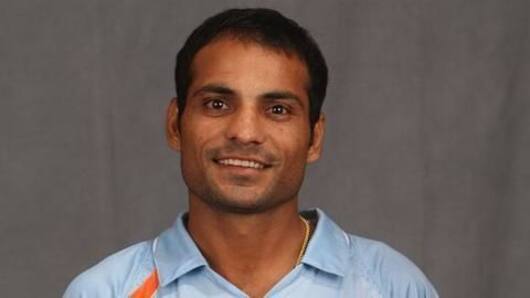 Former Indian cricketer Joginder Sharma's father attacked
Former Indian cricketer Joginder Sharma's father, Om Prakash Sharma, was attacked on Saturday night by 2 boys inside his shop in Rohtak.
68-year-old Om Prakash was closing his confectionery shop near Kathmandi in Rohtak when the boys in their early 20s came to buy cold drinks and cigarettes and left.
But returned a few minutes later and attacked Sharma with a knife while trying to steal money from him.
The accused are still at large
The police have registered a case against the accused under sections 342 and 379 B of the Indian Penal Code (IPC) and are searching the CCTV footage to find the accused.
Sharma has suffered knife injuries in hands as he tried to stop the accused from stabbing him.
Joginder Sharma is currently posted as deputy superintendent of police (DSP) in Hisar.