Why was Sanjay Dutt released early? Maha govt justifies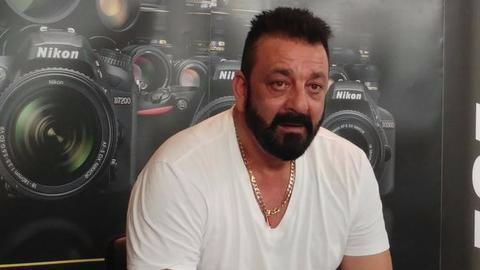 Sanjay Dutt was jailed in May 2013 for possessing arms which were part of a consignment used in the 1993 Mumbai blasts.
He was released in February 2016, eight months earlier than his sentence had dictated, on account of good conduct.
However, despite the Maharashtra government justifying Dutt's release, petitioners have found stark discrepancies in government documents relating to Dutt's jail term.
In context
Controversy erupts surrounding Sanjay Dutt's jail term
Govt's justification
The Maharashtra government defends its decision
In response to a PIL by Pune resident Pradeep Bhalekar, the Maharashtra government submitted a report.
The petition claimed that "the government seems to be trying to cover up for all the favours that it has done for Dutt".
The report, however, said that Dutt had been released early on account of "good behaviour, discipline, participation in various institutional activities".
Discrepancies
The petitioners challenge the Maharashtra government's claims
Bhalekar and other petitioners had found discrepancies in the affidavit filed by Yerwada jail superintendent Tolaram Pawar in September 2016.
The petitioners had alleged that Dutt had been allowed to extend his parole and furlough leave periods beyond what the law allows for.
Advocate Nitin Satpute, who is representing Bhalekar, has now asked for CCTV footage as proof of Dutt's good behaviour.
Love India news?
Stay updated with the latest happenings.
Notify Me
Nitin Satpute provides evidence of biased treatment
"There is a list prepared by state government of all convicts across Maharashtra for parole...All of it has to be done serial wise. His [Dutt's] serial number was 238 while he was considered at serial number 10," said Satpute.
27 Jul 2017
'Good conduct ascertained in two months?': HC on Sanjay Dutt
The Bombay HC asked how the Maharashtra government could ascertain "good conduct" of Sanjay Dutt to grant him parole and furlough on that basis in just two months.
"Normally the superintendent of jail wouldn't even forward the applications," Justice Sadhana Jadhav remarked.
The HC observed convicts aren't generally given furlough even when their mother was on deathbed, so why did Dutt get preferential treatment.