India
Shimla: Accused in teenager's brutal gangrape-murder found dead in custody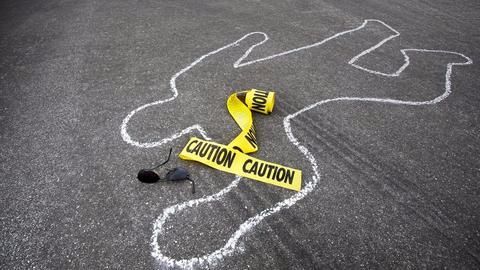 One of the six men in custody for the brutal gangrape and murder of a teenager in Shimla was found dead in his cell at Kotkhai police station.
Suraj Singh was allegedly killed by Rajender Singh, the main accused, after a scuffle. Another accused, Lokjan, was in the same cell.
All policemen of Kotkhai were shifted immediately. Suraj's body will be sent for postmortem.
In context:
Shimla gangrape and murder: A horrific crime
04 Jul 2017

Shimla: Girl gangraped, hand, leg broken, then strangled to death
A class X student was allegedly kidnapped and brutally gang-raped by six men in Shimla's Kotkhai tehsil. Her naked body was found in the woods two days later.
She was allegedly abducted when she was on her way home from school. According to local media, she had been strangled and a hand and leg broken.
People took to streets in protest. A candlelight march was organized.
The victim, a resident of a resident of Tali Kholana village, attended the Government Senior Secondary School in Mahasu with her brother. On July 4, she didn't return home.
After her parents lodged a complaint, a search started. Her body was located in Dandi forest. Her uniform and liquor bottles were found at the site.
Love India news?


Stay updated with the latest happenings.
Protests

Incident sparks pubic outrage in Shimla
The incident sent shivers through the little hill town. The victim's father said, "I want to kill those who killed my daughter so brutally."
Anjana Sharma, a protester, said, "I am too scared after the incident as I too have a daughter. The law should be stricter and compel culprits to think twice."
However, CM Virbhadra Singh and his ministers maintained silence.
13 Jul 2017

Six men arrested in brutal Shimla gangrape and murder
Police arrested six men aged 19-42 for the crime. Barring one, none has any past criminal record.
The main accused, Rajender Singh, an orchard manager of a leading apple grower, was driving the car in which she was abducted. The others were also in the vehicle.
Two arrested men are from Nepal. Singh is a local.
Forensic and circumstantial evidence was found against all.
19 Jul 2017

Shimla: Accused in teenager's brutal gangrape-murder found dead in custody
30 Aug 2017

Shimla gangrape: IG, DSP among 8 cops held for custodial-death
In a rare instance, eight cops, including an IG and a DSP, have been arrested for the custodial death of a prime accused in a gangrape case in Shimla.
The accused was allegedly assaulted by a co-accused in the same cell on July 18.
These two and four others had been arrested for the brutal rape-murder of a minor on July 4.