Govt earmarks Rs. 42,000cr for broadband connectivity in gram panchayats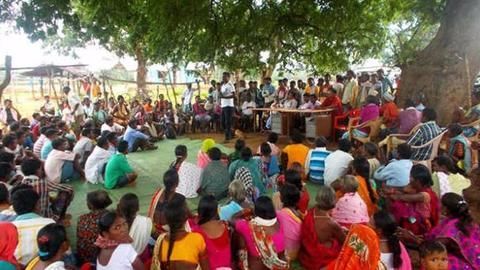 Pushing forward its Digital India initiative, the government has approved Rs. 42,068cr for the BharatNet project, which aims to connect all village bodies (gram panchayats) via broadband by March 2019.
This is more than triple the earlier budget of Rs. 13,000cr for the Output-Outcome Framework for Schemes 2017.
The project will be undertaken in phases. Rs. 11,148cr has been earmarked for 1,00,000 panchayats in the first.
In context
All gram panchayats to have broadband connectivity
20 Jul 2017
The earlier target was to connect 1,00,000 panchayats by March'17
The government had earlier targeted to connect 1,00,000 panchayats by March 2017, and the rest by 2018.
Under the Output-Outcome Framework for Schemes that was announced in February, Rs. 13,000cr had been allocated to the telecom department to roll out broadband networks and to build an alternate communication network for defence.
As of January, 16,355 panchayats had been connected via broadband.
Plan
How will the project work?
Under the project, states and agencies, private as well as public, will take up the task of connecting panchayats.
Agencies will be given responsibility of maintenance and management, likely for lifetime.
A portion of the budget will be spent on replacement of BSNL's poor-quality fibre currently being used between block to panchayat. Fresh fibre will be laid.