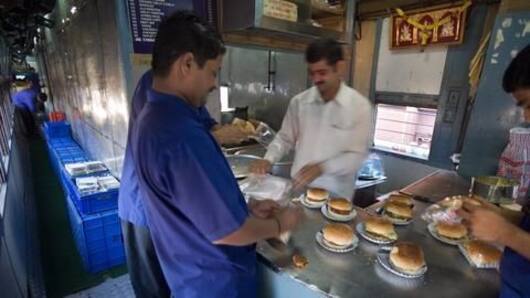 Contaminated food, unpurified water... What exactly is railways serving you?
A joint audit by the Comptroller and Auditor General and the Railways has revealed alarming facts: contaminated and recycled food, unpurified water direct from taps and other edibles unfit for consumption is being served on trains and stations.
Rats and cockroaches were found in many of the 80 trains and 74 stations audited.
Proper menus and bills aren't being issued to passengers either.
Report blames railways' inability to provide proper infrastructure
The report found that packaged items were being served much after their expiry dates and dustbins lay uncovered.
Catering personnel didn't even have printed menus with them, so food was being sold in railway premises at much higher prices than outside.
The report blamed frequent changes in catering policy and inability of the railways to provide proper infrastructure for the situation.
Love India news?
Stay updated with the latest happenings.
Yes, notify Me
Such improper practices could even lead to disasters, report observes
According to the report, probability of fire is also high due to improper practices: "The policy of progressive switch-over from gas burners to electric equipment in pantry cars to avoid the occurrence of fire accidents was not followed while manufacturing the cars," it observed.
While basics suffer, railways focuses on luxuries
This report comes a month after the railways introduced luxury food items from Domino's, KFC, McDonalds and more on select trains and stations.
It's not just food it is working on. In May, it announced it will launch a content-on-demand service to let passengers stream movies and TV shows while travelling.
But luxury has to come after basic services are made ideal.