SC directs Centre, states to take action against 'cow vigilantes'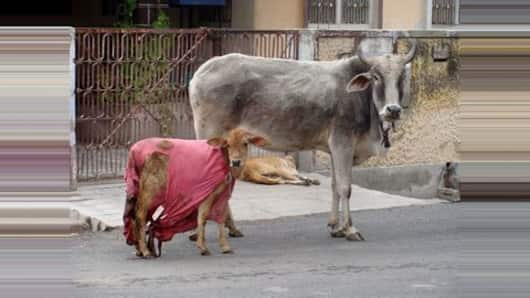 The SC has directed the Centre and states to take action against any kind of violent 'vigilant' acts by the public, especially in the name of 'gau raksha'.
The statement came during a hearing on a petition filed last October, seeking action against cow vigilantes who committed atrocities on minorities.
It has also sought response from them on the matter within four weeks.
In context
SC takes a stand against cow vigilantism
Details
Petition demanded regulation and banning of cow vigilante groups
Solicitor General Ranjit Kumar, while submitting that law and order is a state subject, assured the apex court that the government doesn't support "any kind of vigilantism by private persons".
Gujarat and Jharkhand's counsel said action has been taken against violent 'vigilantes'.
The petition said the "menace" is spreading communal disharmony. It said such groups should be regulated and banned.
It also wants certain laws to be declared unconstitutional
The petition also demanded that related clauses of the Gujarat Animal Prevention Act, 1954, the Maharashtra Animal Prevention Act, 1976, and the Karnataka Prevention of Cow Slaughter and Cattle Preservation Act, 1964, be declared "unconstitutional". These protect people acting "in good faith".
Love India news?
Stay updated with the latest happenings.
Notify Me
22 Sep 2017
Cow vigilantism: SC urges states to file compliance report
The SC has asked for a compliance report from states on the matter of cow vigilantism. Gujarat, Rajasthan, Jharkhand, Karnataka and Uttar Pradesh filed theirs today.
The apex court observed that all states are obligated to compensate victims of 'gau raksha' violence.
The next hearing on the case will be held on October 31.