Ditching Aadhaar for privacy concerns, government needs to act now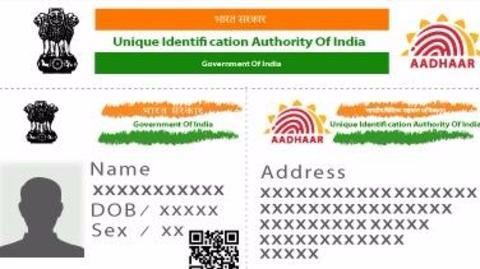 "Big Brother is watching you", George Orwell's famous Nineteen Eighty-Four is now on the mind of several Indian tax payers.
They're shunning Aadhaar and going for the laborious method of filing returns manually via snail-mail to show their dissent.
To avoid it, some have even filed their returns early i.e. prior to June 30, when Aadhaar linkage was not needed.
Here's more about it.
In context
Aadhaar clarification dialogues should be opened ASAP
Aadhaar
Infringing on personal freedom
There are several out there, who are looking at Aadhaar, as a violation of their privacy.
They are of the belief that Aadhaar can be used by the government for surveillance, data mining and more.
Needless to say, this is not a comforting thought.
Hence, they are looking at ways to bypass the need of getting/providing Aadhaar details.
Portal
You can't be callous on these things
At present, the I-T department's e-filing portal doesn't accept returns sans Aadhaar or an Aadhaar application number.
There have been cases where even the application number has been rejected, which I-T officials brushed aside as temporary technical glitch or improper filings by the tax payers.
These incidents also don't put Aadhaar in a good light among the people who are already skeptical about it.
Love India news?
Stay updated with the latest happenings.
Notify Me
Threat
In modern days, this is a legitimate threat
Many believe that Aadhaar should remain an option than being a mandate. Their fears are not unfounded. News of data being compromised is quite common and the government has not alleviated their privacy fears properly.
Another source of dissent is the fact that people have been receiving messages from banks pressurizing them to link their accounts with Aadhaar, something that is not yet mandated.
SC
All eyes are on this one
Under Section 139AA of the I-T Act, one has to quote the Aadhaar number or the application number for returns. However, this has been challenged in SC and the final decision is yet to come out.
In the mean-time, everyone is just watching the proceedings to decide their future course of action in this matter. To comply or not, that is now the question.
Trust
Don't force it, explain it
The relationship between the government and citizens is based on trust.
However, Aadhaar has managed to break the status quo and it's up to the government to restore faith.
Citizens have to be assured that their data is being safeguarded and other concerning factors need to be addressed, too. So that, these fears cease to be. Compliance at any cost shouldn't be the way.