India
IGNOU receives '100 applications' from transgenders, post tuition fees waiver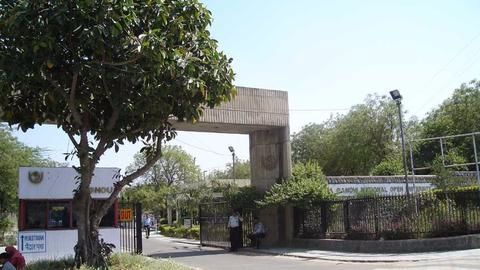 Who could have thought that a question would lead to a stupendous change for the transgender community. Well yes, it was just last month when IGNOU waived off tuition fees for the transgenders and since then the University has received over 100 applications from the community.
Out of the applications received, several have registered for the Bachelor Preparatory Programme (BPP).
In context:
IGNOU receives 100 applications from transgenders post fee-waiver
How it started? The tuition fee waiver for transgenders

Last month, a simple question from a transgender as to what IGNOU had done for the community led to a path-breaking move by the VC. IGNOU VC Ravindra Kumar, with an aim to placate the community, announced the university would waive off their tuition fees.
24 Jul 2017

IGNOU receives '100 applications' from transgenders, post tuition fees waiver
Love India news?


Stay updated with the latest happenings.
Objective

Courses designed to help transgenders: IGNOU
IGNOU said that it aims to help students who haven't completed their 10+2 but want to pursue their graduation.
The University plans to set up exclusive learning support centres, apart from libraries and Internet facility for the community.
Also to appease the community, instead of "Others" category, the varsity has included transgender category in its admission form from this year.
Transgenders' opinion

Students' speak: "Education is important"
It's never easy for the "Other" category to socialize mainstream but three students came up to share their experiences.
Riya Sharma described her childhood ordeal and said IGNOU's fee waiver comes as a boon as she wants to be a teacher and sensitize children about gender issues.
Bebo and Neetu too spoke about the advantages of fee waiver stating how "education was important".
Conclusion

IGNOU's VC expects almost 500 applications
IGNOU's decision to waive off tuition fees for transgender applicants has earned it a lot of appreciation, especially from the transgender community.
As the University puts forward the progressive decision, it asks for one condition to be fulfilled by the applicants, that is, a valid identity proof issued by the Central or state government, medical officer, Aadhaar card etc.