Pakistani terror funding: Geelani's son-in-law, six others arrested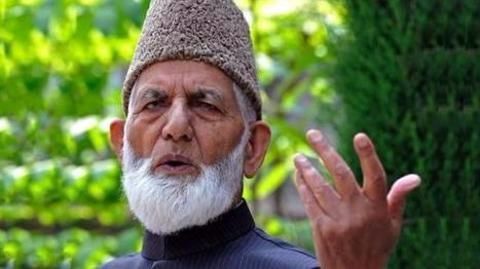 The NIA has arrested Altaf Shah, son-in-law of Hurriyat leader Syed Ali Shah Geelani, and six other separatists for alleged terror funding.
Bitta Karatay was arrested from Delhi. The others - Shah, Peer Saifullah, Tehreek-e-Hurriyat's Ayaz Akbar and Mehrajuddin Kalwal, Hurriyat Mirwaiz faction's Shahid-ul-Islam, Naeem Khan of the JKNF - were arrested from Srinagar.
They are suspected to be involved in the 2016 unrest.
In context
Geelani's son-in-law arrested in terror funding case
What is Shah's role in Geelani's Tehreek-e-Hurriyat?
Shah is believed to be influential in the policies of the Tehreek-e-Hurriyat founded by Geelani. Earlier, he was questioned by the NIA about his properties and the source of their funding, including the funding of Tehreek-e-Hurriyat.
Funding
How does Pakistani funding work?
According to officials, funding from Pakistan to Kashmir comes via other places, including the gulf countries.
Separatist leaders then distribute the money among youths for creating unrest: stone-pelting, damaging government buildings and more.
Stone-pelters are allegedly paid Rs. 500-1,000 everyday for disrupting peace.
Separatists are suspected to have spent hundreds of crores in just the last year to keep the unrest going.
Love India news?
Stay updated with the latest happenings.
Notify Me
Records
Earlier, Altaf Shah was detained, raids conducted across cities
Last month, the NIA had detained Altaf Shah along with two Hurriyat(G) leaders in the matter.
In the past few weeks, it raided properties to gather evidence against separatist leaders and businessmen who allegedly receive funds from the Hafiz Saeed-led JuD and other Pakistan-based outfits.
It is examining if Pakistani funds were used to trigger and sustain last year's months-long unrest.