Free ration scrapped: Army officer slaps Govt. with legal notice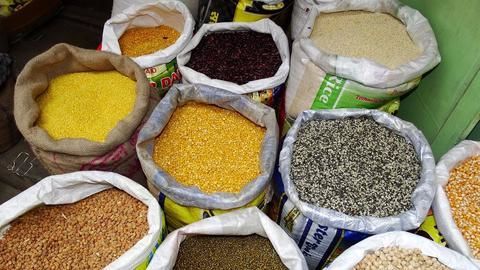 After the Centre decided to scrap off rations for army officers serving in non-conflict areas, an Army Colonel, Mukul Dev has served a legal notice to defence secretary Sanjay Mitra over the issue.
The government's decision to give a paltry sum of Rs. 96 for daily purchases in place of rations to the officers in peace areas has received quite a backlash.
In context
Free ration scrapped, Army Colonel sends legal notice
Statement
Cash in lieu of free rations wasn't stated earlier: Colonel
Colonel Mukul Dev who sent legal notice to Centre stated that he joined the Army upon reading his service terms which clearly mentioned free rations.
He said there was no mention of provision of cash in lieu of free rations which violated basic terms and conditions of his service.
He added that he would move court if the order wasn't revoked within 60 days.
Objections
"Cash allowance too little for a single person": Army officers
Not only Colonel Mukul Dev but several other army officers also raised their voice against the decision, saying the cash offered in place of free rations was too paltry.
Lieutenant General (retd) SPS Katewa, who is from the ASC also agreed that Rs. 96 was a meagre amount and said the ASC should have done something as it's responsible for procurement of rations.
Love India news?
Stay updated with the latest happenings.
Notify Me
An Army officer's diet before Centre's decision
Until July 1, an army officer posted in peace-stations was entitled to 1 litre milk, 2 eggs, 260gms of meat, 450gms of flour, 170gms of vegetables, 230gms of fruits, 50gms and 20gms of cheese and butter respectively, 110gms potatoes, 60gms onions and 150gms of LPG.
Reason
Large-scale corruption in food supply led to scrapping free rations
After the government received allegations of large-scale corruption in food supply in the armed forces against three service chiefs, it took such a decision.
The arrest of several ASC officials also led to the Comptroller and Auditor General (CAG) to take control of the procurement and distribution malpractices.
The decision came into effect with the 7th Pay Commission.
Conclusion
Army never agreed with Centre's decision of scrapping free ration
Ration for peace postings began in 1983 but by 1997 it extended to all ranks.
If sources are to believed the Centre had come with the decision of scrapping free rations earlier but it was rejected by the Army.
The source also said that keeping in mind the cost effect, there was no reason behind denying the facility of free ration.