India
Assam: Terrorist killed in joint operation by army, police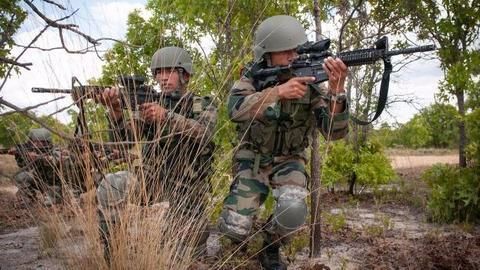 In a joint operation by the Indian Army and Assam Police, a terrorist was killed in the state's Kokrajhar district.
Forces launched the raid last night based on intel. At around 6am, the team was fired upon. Troops responded, killing one terrorist.
Personnel recovered an AK-47 rifle along with ammunition, hand grenades and other war supplies from the site.
In context:
Assam: Terrorist killed in encounter
25 Jul 2017

Assam: Terrorist killed in joint operation by army, police
The timeline is brewing!

More details are awaited. Check back in later for the latest developments.