India
Driverless cars won't be allowed in India: Gadkari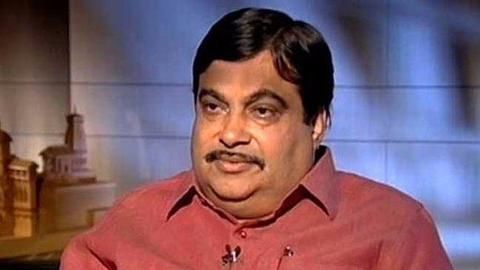 Stating that he wouldn't have technology take away any sort of employment, Union Minister for Transport Nitin Gadkari said that he wouldn't allow driverless cars in India.
Gadkari cited that unemployment was a major issue in the country.
This reasoning counters the proposed Motor Vehicles (Amendment) Bill, 2017 which has provisions that allow testing of such new technology.
In context:
Driverless cars won't be allowed: Nitin Gadkari
Driverless vehicles gaining popularity overseas

Driverless or autonomous cars are the vehicles running on special sensors and powerful onboard computers and they are already gaining foothold in the developed world. In

Singapore

,

San Francisco

,

Paris

, the US and Europe, driverless vehicles are becoming increasingly common.
25 Jul 2017

Driverless cars won't be allowed in India: Gadkari
Love India news?


Stay updated with the latest happenings.
Facts

Gadkari lists out 'driver jobs' for the next 5 years
Explaining the statistics, Nitin Gadkari listed out that there is a demand for 22 lakh commercial drivers in India presently for which the government has planned to open at least 100 driver training institutes across the country.
He further added that around 5 lakh people will get jobs over the next five years because of this institute.
Allegations

Gadkari alleges Ola, Uber of minting money
Nitin Gadkari alleged that cab operators such as Ola and Uber were making money by taking advantage of the situation.
Gadkari also challenged the cab aggregators saying that if such companies thought they could mint more money by introducing 'driverless' technology then rest assured the government wouldn't allow it.
Automobile experts say

Technology has to co-exist: Automobile experts
Automotive leader for Price Waterhouse & CoAutomobile Abdul Majeed said that unemployment was a big issue but technology needs to be balanced likewise. Stating the example of computers, Majeed said that not all technology led to joblessness.
Experts debated that a technology cannot be rejected just by discussing its impact.